Equipping YOU To become a NextGen Adviser...
JANUARY 5-8, 2022
GAYLORD OPRYLAND HOTEL | NASHVILLE
           Faster than medical trend!
                     More powerful than a BUCAH!
                                Able to slash health care costs in a single year!
THE COUNTDOWN IS ON TO ASCEND 2022!
Register here for ascend...
ASCEND... the epicenter of NextGen Benefits!
UNLEASH THE NEXTGEN SUPERHERO IN YOU!
Attention all Independent Agency Owners & Principals and all Benefits Brokers & Advisers:  ASCEND 2022 is equipping you with all the strategies & tools you need to become a successful -- or more successful --  NextGen Adviser... and a true benefits superhero.
At ASCEND, you'll be trained on & equipped with:
The NextGen Benefits Bible

A C-Suite Lexicon of Key Business Terms

Ready-to-Use Templates & Tools

Strategic Solution Partners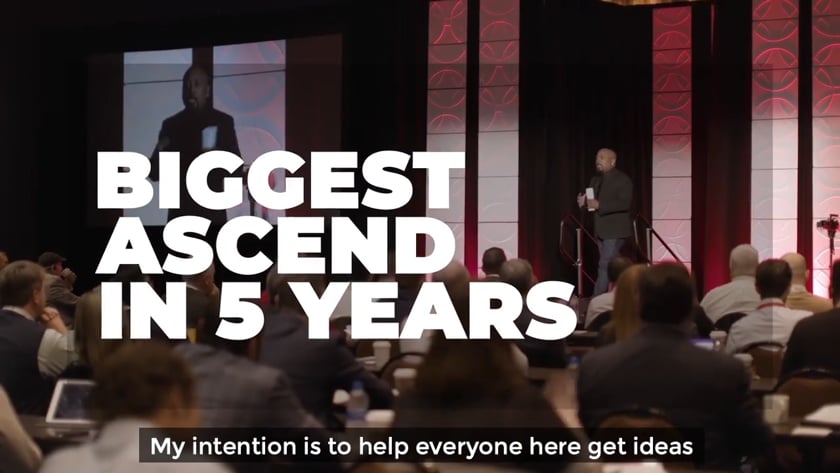 This is NextGen Benefits.
This is the work of real superheroes...NextGen Benefits Advisers!
GET EQUIPPED AS A NEXTGEN ADVISER
New to NextGen Benefits? ASCEND's unique high-impact programming will equip you to move from a mere broker to a consultative NextGen Benefits Adviser and familiarize you with the NextGen TOOLSET | SKILLSET | MINDSET.
SHARPEN YOUR NEXTGEN SKILLSET & MINDSET
Already a NextGen Adviser? Sharpen your skills in a separate advanced track for experienced NextGen Advisers.
While the employee benefits industry is stagnant and brokers are seen as a commodity, unable to truly differentiate...
...this LIVE three-day experience is your guide to the real transformation of your practice or agency.
You know that the benefits status quo doesn't work...for your clients, their employees, or you. For years, we've been building the NextGen Benefits Movement to create real change, put employers in control of their health care spend, and make you a superhero to your clients.
Now, we're refining what worked – and rethinking what didn't – and giving benefits professionals the strategies that win new business... 
...and make you look like a superhero!
EMBRACE YOUR INNER SUPER HERO IN 2022!
Employers are holding out for a hero. Ready to be that hero?
Ready to be a NextGen Benefits Adviser?
NELSON GRISWOLD
President, NextGen Benefits
DEB AULT, RN, MBA
PRESIDENT, AULT INTERNATIONAL MEDICAL MANAGEMENT
GAYLORD OPRYLAND
Situated in the heart of Nashville, Gaylord Opryland Resort & Convention Center welcomes guests to a stunning, one-of-a-kind resort experience. Guests can explore 9 acres of airy, indoor garden atriums, a wide selection of award-winning restaurants & bars, the world-class Relâche Spa, and a state-of-the-art fitness center. The resort is located near Nashville Intl Airport, downtown, and attractions like the Grand Ole Opry and Ryman Auditorium for guests wishing to explore Music City. From seasonal events and entertainment to high-end amenities and stunning spaces, Gaylord Opryland welcomes you to enjoy more of everything you love.