You're working hard to master
NextGen Benefits. Don't go it alone.
Collaboration will bring you more
success faster & easier.

Agency Growth Roundtables are intimate peer mentoring groups made up exclusively of graduates of NextGen Benefits Boot Camp, who collaborate and work together to master NextGen Benefits, encourage one another, solve challenges, and achieve their goals.
Deliberately seek the company of
people who influence you to think and
act on building the life you desire.
What is a
Roundtable Group?
Exclusively for graduates of NextGen Benefits Boot Camp, Roundtables are peer-to-peer mentoring groups that guide members through challenges, share and innovate solutions, and help them grow personally and professionally.
Roundtables is a world-class peer advisory program that brings together smart, motivated NextGen Benefits advisers, just like you, to help one another master the NextGen TOOLSET | SKILLSET | MINDSET to disrupt, innovate, and win. Your Roundtable helps you master NextGen Benefits and grow your firm.
If you want to go fast, go alone.
If you want to go far, go together.
having a committed peer group of fellow NextGen Benefits Boot Camp graduates, all collaborating and helping each other solve challenges and innovate solutions.
working regularly with like-minded advisers to strengthen your NextGen Toolset | Skillset | Mindset to grow you as a NextGen adviser and to grow your book and your business.
being part of an elite NextGen Roundtable group with other advisers on the same journey.
Why join a Roundtable group?
The support, insights, and guidance Roundtable members share with each other dramatically change their companies — and their lives — for the better.
Why? Because isolation is the enemy of success. None of us can ever be as smart as all of us. That is why peers share. That is why they succeed.
There is power in numbers. Research shows that we learn best from our peers. Roundtables provide a safe and constructive forum for consulting with peers with whom you can develop a deep level of trust, which helps create a learning and problem-solving environment that goes far beyond typical industry gatherings.
Your Roundtable peers will help you get clear on your goals, develop plans to achieve them, and hold you accountable to achieve the success you desire…and deserve.



Accountability
for your goals
and deadlines
Inspired by a Record of Success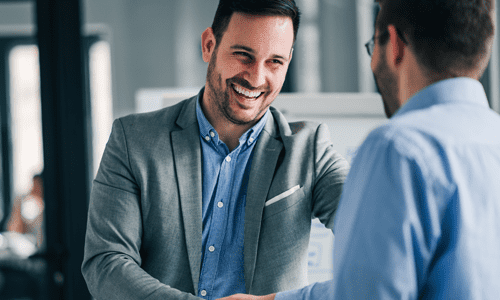 Agency Growth Roundtable are inspired by and modeled after the peer-to-peer component of the NextGen Benefits Mastermind Partnership, the legendary mastermind group for benefits agency owners. In its first ten years, the Mastermind Partnership has produced a record of success unrivaled in the benefits industry.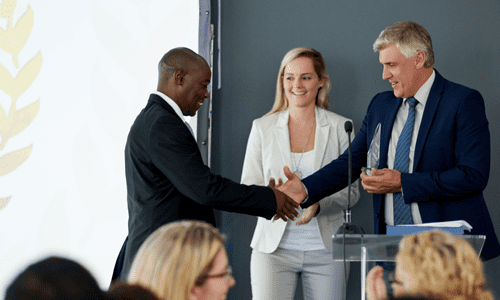 Industry Honors & Recognition
The industry has honored and recognized the success of Mastermind Partners. The Mastermind has produced three Benefit Adviser of the Year honorees, a Broker of the Year honoree, five Broker of the Year Finalists, a dozen Top Women in Advising, and nine Rising Stars in Benefit Advising. In addition, Mastermind Partners are regularly featured and profiled in both industry and business publications.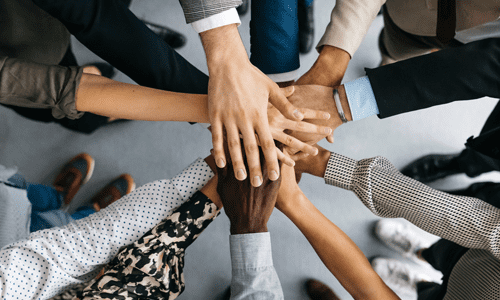 Mastermind members are some of the nation's most effective and successful benefits advisers, using NextGen strategies to improve the quality of health care while reducing and controlling the cost. Mastermind Partners consistently take bigger, mid-market groups from bigger – even national – brokers, including Aon, Willis, Brown & Brown, Gallagher, Lockton, USI, and others.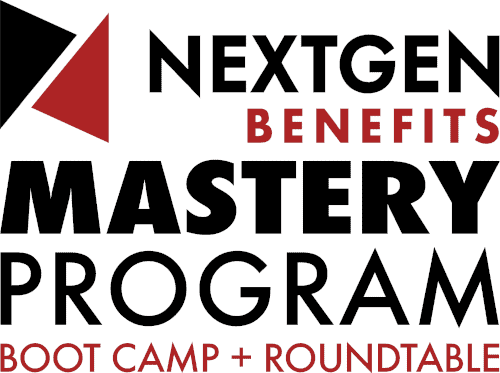 The NextGen Benefits Mastery Program is for you if you want to:
Master NextGen Benefits quickly.
Deliver high-quality health care & lower costs sooner.
Start winning bigger groups from bigger brokers faster.
The Mastery Program combines the foundational basic training of NextGen Benefits Boot Camp with an initial 12 months in an Agency Growth Roundtable for reinforcement of your Boot Camp training and the iron sharpening of peer-to-peer mentorship.
Master NextGen Benefits faster & easier and save with the combined power of Boot Camp + Roundtable in the Mastery Program.
The Roundtable Experience
Roundtables are designed to provide you with the peer support and guidance you need to master the NextGen TOOLSET | SKILLSET | MINDSET and grow your business.
Iron sharpens iron. W ith all members working together with the same foundational training, members are equipped to help each other improve and grow as NextGen Advisers.
Roundtables are an intimate group of between 4 and 12 peers, Each group is guided by a professional facilitator to ensure that your time is well spent and and every member is receiving value, for example, by keeping the conversation aligned with the agenda, ensuring the exploration of deeper topics, and fostering trust and rapport among the members.
Roundtables are a 12-month commitment to ensure the continuity of the group and to maximize the results for all members.
Roundtable groups hold their in-person meetings in Nashville, TN.
Roundtables Program Overview
WHAT TO EXPECT WHEN YOU JOIN
Introduction & Overview
Success in Roundtables begins with a strong foundation. New members will be placed in the upcoming JumpStart cohort.
This 5-week program requires a minimum of 2 hours per week in instruction and implementation. Here we lay the groundwork for your success.
Prospecting & Marketing
During this session, we'll analyze your business development strategies and activities for generating new business.
You'll learn a no-cost/high-ROI strategy guaranteed to create warm leads and proven techniques for getting the meeting with the CEO or CFO.
You'll also learn some low-cost marketing strategies, as well as an affordable done-for-you drip marketing program and a high-impact credibility program that opens doors to the C-Suite.
Your Roundtables Meeting
During this session we'll walk through the ins-and-outs of a typical Roundtables meeting, information shared, various segments of a typical meeting, and more.
Discussions will touch on:
Metrics such as Marketing stats and close rate
The role of the Facilitator
Preparing for your Deep Dive presentation
Making strong Commitments
Toolset & Skillset
This week will focus on your Toolset and Skillset, to establish a baseline against which to measure your Roundtable progress toward mastery and your growth and development as a NextGen adviser.
Activities will include making a Toolset inventory and a Skillset assessment.
Mini-Roundtables Meeting, "My Why" and Next Steps
During this session, we'll conduct a mock Roundtables meeting to help new members understand the cadence, the content, and the pace of a typical Roundtables meeting. It concludes with an official welcome to Roundtables!
Week 6 and
Beyond
Welcome to Roundtables
We've just placed you into your Roundtables group! In addition to on-going support and feedback from your peers, you will receive:
3 In-Person Roundtable Meetings in Nashville
Professional Facilitator for In-Person Meetings
9 Monthly Virtual Roundtable Meetings (months with no in-person meeting)
Group Coaching from Nelson Griswold in the monthly Virtual Roundtable Meetings
Access to your private Roundtable Online Forum
Discounted ticket to the ASCEND Summit
Archived recordings of all Virtual Meetings Shared Drive for easy access to member files
Your Roundtable journey begins...
and success awaits!